Because the research and development and remodeling technologies of refrigerated trucks are constantly improving, the various environments in which cold meat is transported and sold using refrigerated trucks have all been very well improved, and are sold today. Cold meat is much better than many years ago. When it comes to cold meat, everyone should not be unfamiliar. After the pigs are slaughtered at the slaughterhouse, the cold meat is cooled and the meat can be cooled within 24 hours. After zero or four degrees Celsius left, and during the entire process of processing and transportation and sales, it is under which temperature conditions are maintained from beginning to end.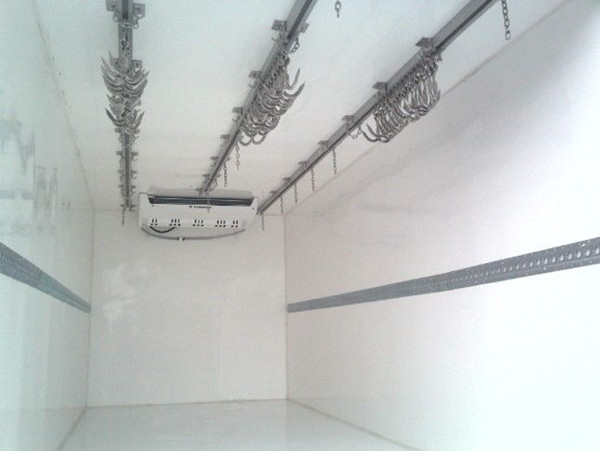 When the cold meat is kept in a cold chain from start to finish, the heat in the meat can be expelled relatively quickly, and a dry film will be formed on the surface of the body. This will be effective. Relief to the moisture in the meat is volatilized, it can also prevent the growth of some microorganisms and reproduction, and it can increase the shelf life of the meat. When cold meat is sold from the slaughtering process and to the use of refrigerated trucks , it takes two days of maturation.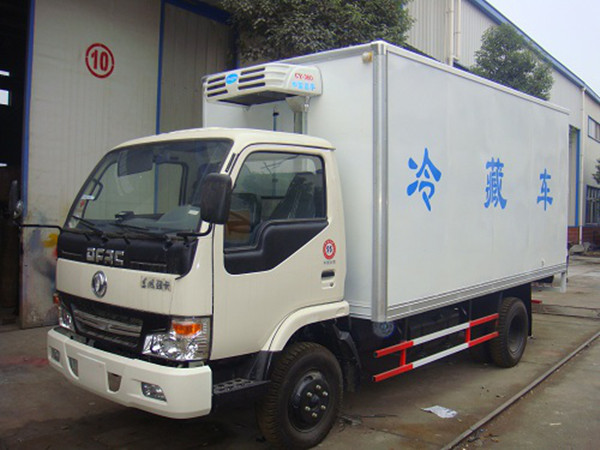 When it comes to the ripening period, the protein in the meat is broken down into amino acids, peptides and other flavorful nucleotides, which can make pork meat more flexible and comparable. It is softer, and the taste will become more fresh and delicate when cooking. Of course, the nutrients will be more easily absorbed by the body. Because chilled meat is not refrigerated when it is transported using a Refrigerated Truck , thawing is not required when it is sold and consumed, and there is no fear of losing some nutrients in the meat.
Skip Loader Garbage Truck, Swing Arm Garbage Truck, skip container truck, skip lifting Garbage Truck , Arm Roll Garbage Truck, container lifting garbage truck, skip lorry truck, a skip loader is an all-purpose lift-off container truck used for collecting and transporting large household rubbish and construction waste with the help of it's hydraulic system controlled arms. it also can be used for transportation and dumping of various bulk cargoes. Hubei Jiangnan Special Automobile Co., Ltd build and manufacture premium skip loader garbage truck from 3 cubic meters to 10 cubic meters. the skip loaders can be fitted on chassis brand of Isuzu, Iveco, Foton, Dongfeng, Sinotruk Howo, FAW, JAC, JMC......

Skip Loader Garbage Truck
Garbage Collector Truck,Swing Arm Garbage Truck,Arm Roll Garbage Truck,Skip Loader Garbage Truck
Hubei Jiangnan Special Automobile Co., Ltd , https://www.cn-firetrucks.com